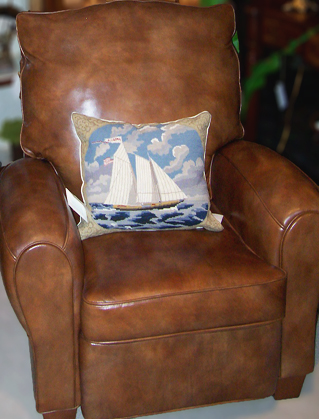 A.E Monroe offers a vast and excellent range of product lines and services to accomodate your most innovative design project. From our furniture, to our accessories, wall coverings and fabric; A.E. Monroe has the solution for any of your ambitious interior design projects.
We provide excellent quality lines from a variety of manufacturers, including Hickory White, Taylor King, Chelsea House and Maitland Smith. We also have a number of designers on staff to assist you in a variety of ways. From consultation to ordering, we make the process as serene as possible.
A.E. Monroe also has the capability of meeting the specifications of public spaces, such as hospitality and retail environments. Whether it's furniture for your lobby or redesigning of hotel rooms, A.E. Monroe can provide the expertise needed.
So whether it is your home, commercial or retail environment, A.E. Monroe is where you sould begin.
Come and see for yourself...A.E. Monroe..."where elegance begins."
Ann Monroe